23rd Annual Cheers Awards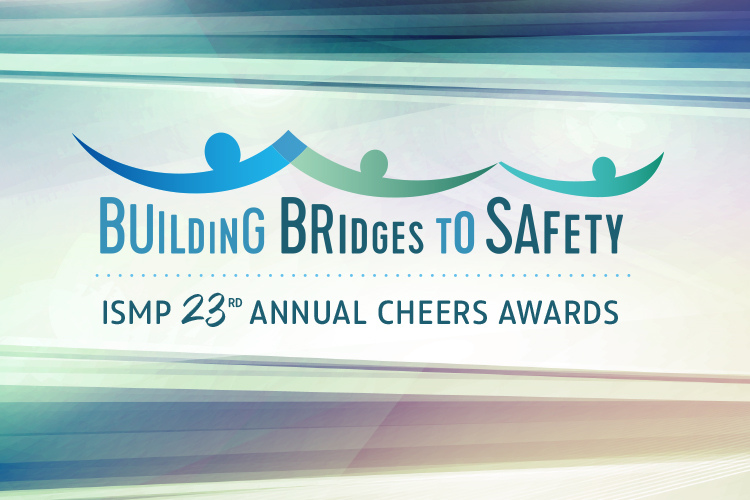 SAVE THE DATE! Tuesday, December 8, 2020

Details on this year's event will be announced soon, but your current support is critical. See below for NEW Sponsorship Benefits.
Help us recognize those who are creating new paths to advance patient safety by becoming a sponsor of the 23rd Annual Institute for Safe Medication Practices (ISMP) Cheers Awards. 
Due to the ongoing impact of the global pandemic, this year's Cheers Awards will be held as a virtual event to ensure the health and safety of attendees.  This year's theme is "Building Bridges to Safety" — we will be honoring individuals and organizations who are promoting safe medication practices and finding innovative ways to span the gaps. By supporting this year's ISMP Cheers Awards, you are taking steps to brand your organization as a prominent champion of patient safety — now and beyond.
Sponsorship Benefits
This year's virtual awards ceremony offers new sponsor levels and benefits, including booths and the chance to have your organizational name and logo on the networking hour and other parts of the event. Contact ISMP for details, but don't wait!  We are proud to announce that our 2020 Premier sponsor is Omnicell! High level sponsorships are limited in number, and the top two categories include an educational webinar with ISMP.
As always, all Cheers sponsors receive:
Positioning as a strategic partner with the nation's foremost medication safety organization

Acknowledgement in ISMP's five newsletters, read by millions of healthcare professionals

Highlight on ISMP's website with your corporate logo as a Cheers supporter

Recognition during the awards presentation